Robert F. Merrefield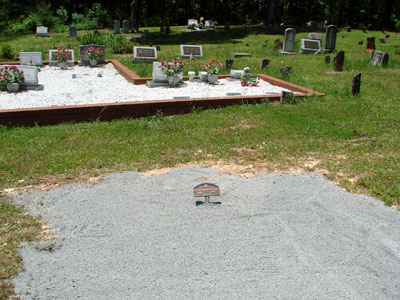 NOTES:
Robert F. Merrefield, son of Floyd Merrefield and Elma Jewel, husband of Carol Merrefield.
---
Robert F. Merrefield
South Canton Funeral Home Obituary
Robert F. Merrefield, age 91, of Canton, died on Thursday, May 14, 2009, at Heartland Hospice. He was a draftsman in the Areospace industry and was a member of Hopewell Baptist Church. Survivors include his wife, Carol Merrefield, Canton; sons, Dan Merrefield, Canton, Steve Merrefield, Hendersonville, N.C., and David Merrefield, NY; 8 grandchildren and 6 great granchildren. Graveside services and interment will be Sat. May 16, 2009 at 2:00 p.m. at Old Macedonia Cemetery with Rev. Robert Irvine officiating.
---
RETURN TO OLD MACEDONIA HOMEPAGE
Information provided for research purposes only.
Do not copy and paste on other websites.
Photos are the property of the site owner or contributors to the site.
Old Macedonia Cemetery, Bartow County, Georgia