Old Macedonia Cemetery
Edwin E. Keever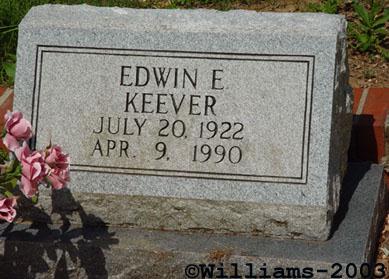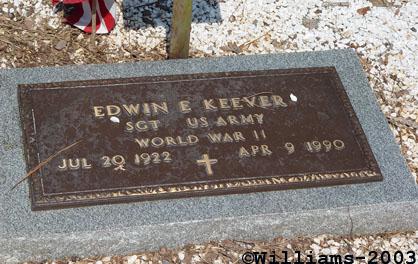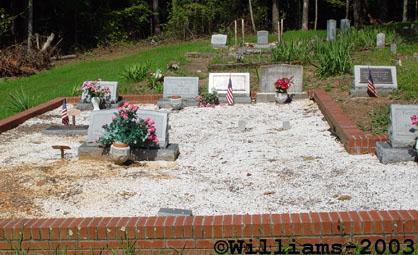 NOTES:
Edwin Keever, son of Thomas G. Keever and Francis "Fannie" Knight.
---
Edwin E. Keever
Daily News Tribune (Cartersville, GA), April 10, 1990
Edwin E. Keever, of Old Tennessee Road, Cartersville, died Monday, April 9, 1990.
He was born July 20, 1922 in Bartow County, a son of the late Tom G. and Fannie Knight Keever, was a retired truck driver for North Alabama Transportation, and of the Baptist faith.
Survivors include a sister, Bessie K. Brooks; three half-sisters, Sallie K. Angle of Alabama; Faye K. Etheridge, Dalton; Charlateen K. Woodard, Lafayette; a half brother, William Keever of Alabama; sister-in-law, Eliza A. Keever, Cartersville and a number of nieces and nephews.
Funeral services will be held Wednesday at 2 p.m. from the Chapel of Owen Funeral Home with the Rev. N.E. Abernathy officiating. Interment will follow in Old Macedonia Cemetery.
Nephews will serve as pallbearers.
---
RETURN TO OLD MACEDONIA HOMEPAGE
Information provided for research purposes only.
Do not copy and paste on other websites.
Photos are the property of the site owner or contributors to the site.
Old Macedonia Cemetery, Bartow County, Georgia