Dillard Lamar Howell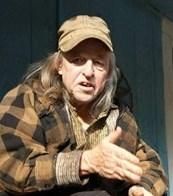 Dillard Howell
NOTES:
Dillard Lamar Howell, son of Hazel Abernathy and Herman "Jake" Howell.
---
Obituary for Dillard Lamar Howell

Dillard Lamar Howell, 58, of Cartersville, Georgia, passed away Sunday, May 10, 2015.
Mr. Howell was born May 10, 1957 in Bartow County, Georgia son of the late Herman Howell and Hazel Abernathy Howell. He worked for many years at Nantucket Mills and was of the Baptist faith. He was preceded in death by his parents, Herman and Hazel Howell; a brother, Augustus Day; and a niece, Miranda Howell.
Survivors include a sister, Carol Hight; 2 brothers, Donald Howell and Eugene Howell; a number of nieces and nephews also survive.
Graveside services will be conducted Wednesday, May 13th at 2:00 P.M. at Old Macedonia Cemetery with Rev. Kenny Jacobs officiating. Interment will follow.
The family will receive friends Tuesday evening from 5:00 until 9:00 P.M. at Owen Funeral Home.
Pallbearers include Keith Day, Lee Blasangame, Jay Bennett, Ryan Hight, Robert Poole and Don Grimsley.
---
RETURN TO OLD MACEDONIA HOMEPAGE
Information provided for research purposes only.
Do not copy and paste on other websites.
Photos are the property of the site owner or contributors to the site.
Old Macedonia Cemetery, Bartow County, Georgia