Kate E. Bennett Abernathy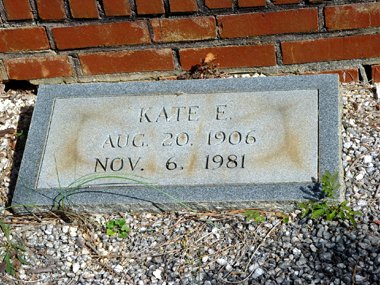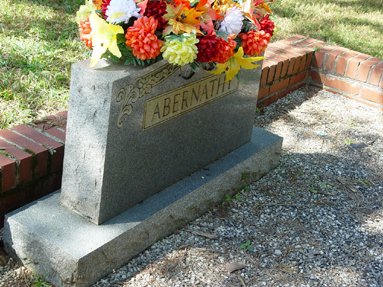 NOTES: Kate Bennett, wife of John W. Abernathy.
---
Kate Bennett Abernathy
Cherokee Tribune (Canton, Georgia), November 11, 1981
Mrs. Kate Abernathy, 75, of Waleksa, died at her home November 06, after an extended illness.
Funeral services were November 8 from Macedonia Primitive Baptist Church with the Rev. C.B. Rogers and Dan Dockery officiating. Burial followed in Old Macedonia Cemetery. Sosebee Funeral Home was in charge.
Pallbearers were Johnny Gibson, Michael Denton, Timmy Byess, Ronald Waller, Danny and Charles Abernathy.
She is survived by sons, Billy Abernathy of Woodstock, Junior Abernathy and Sammy Abernathy of Canton, Richard Abernathy of Holly Springs, Lawrence Abernathy of Adairsville, Grady Abernathy of Mableton, Charlie Abernathy of Augusta; daughters, Helen Ragsdale, Willine Sheffield, and Nellie Bell Stancil of Canton, Flora Steser of Waleska, Minni Denton of Dallas, Doris Ellis and Betty West of Holly Springs; sisters, Clara Towe of Adairsville, Gertrude Freeman of Calhoun, Annie Mae Pavlovsky of Cartersville, 54 grandchildren, 44 great-grandchildren, and six great-great-grandchildren.

---
RETURN TO OLD MACEDONIA HOMEPAGE
Information provided for research purposes only.
Do not copy and paste on other websites.
Photos are the property of the site owner or contributors to the site.
Old Macedonia Cemetery, Bartow County, Georgia