Roy M. and James H. Abernathy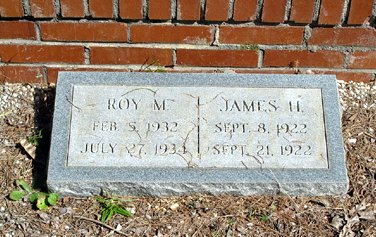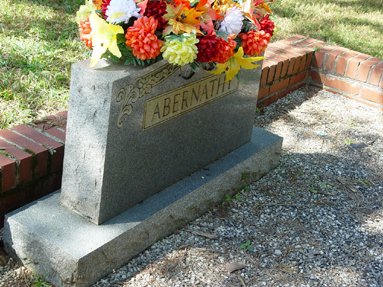 NOTES:
Roy M. Abernathy, son of John W. Abernathy and Kate Bennett.
James H. Abernathy, son of John W. Abernathy and Isabelle Wilson.
---
Roy Abernathy
Bartow Herald (Cartersville, Georgia) August 02, 1934
Final Rites Held for Roy Abernathy
Friends of Mr. and Mrs. John W. Abernathy of near White sympathize with them in the death of their infant son, Roy, who passed away Friday afternoon at five o'clock. Roy was born February 5, 1932, and was two and one-half years of age.
Surviving the infant are his parents, five brothers and two sisters. Funeral services were held Saturday morning at 11 o'clock at Macedonia. Interment was held in the Macedonia cemetery with Cummings – Long – Owen in charge of the arrangements.

---
RETURN TO OLD MACEDONIA HOMEPAGE
Information provided for research purposes only.
Do not copy and paste on other websites.
Photos are the property of the site owner or contributors to the site.
Old Macedonia Cemetery, Bartow County, Georgia